Extelligent's Clients — Bravo Marketing Case Study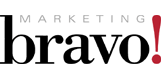 The Client: Technology marketing firm and Internet advertising client
The Requirements: Customer and market analysis, field research
The Timeline: 30-45 days
A growing company with one impatient constituency to address can find itself with its hands full. California-based Internet advertising firm ValueClick found itself with three – the advertising agencies selling ValueClick's advertisements, the online portals that hosted them, and the online retailers purchasing them. ValueClick's agency of record, Bravo! Marketing, had a dilemma – how to deliver a mix of services at the right prices to attract interest from all three populations? Bravo! Marketing Vice President of Client Services Shawn Cunningham turned to Extelligent for answers. "In the era of the Internet, information is key, but getting the right information is the difference between success and failure in the marketplace," Cunningham remarked.
"It turned out to be an issue of gathering a large amount of data in three different groups of professionals, with three different lines of questioning," Extelligent Senior Partner Andrew Crane remarked. "That's an area where our Research group truly excels; with the backgrounds in technology, marketing, and online sales that our organization brings to the table, we finished the ValueClick project ahead of schedule and under budget."
Leveraging the experience of its research team, Extelligent quickly assembled lists of key executives in all three areas of business, and worked with Bravo! and ValueClick personnel to design the most efficient survey instruments for the project. "Often, it's a case of balancing the client's expectations against what can reasonably be gathered in the course of an interview," Crane noted. "In the case of ValueClick, there was a tremendous amount of information that really needed to be part of the project. Fortunately, we've got some of the best analysts in the business, and they really shone in the process of building a database of quantitative and qualitative comments from industry executives."
All parties involved agreed that the project would be difficult to complete at the depth required in the time available. Did Extelligent meet ValueClick's needs? Cunningham certainly thinks so. "The professionals at Extelligent provided the necessary intelligence to align our client's positioning and maintain their lead over the competition," he commented after the project's conclusion. "In short, these guys blew us away."
SERVICES PROVIDED
Primary research survey design

CATI-enabled survey administration

Field research, quality control and management

Statistical analysis and results summation

Strategic recommendations